Donate|Support
We rely solely on the generous donations of our supporters.
Dear Options for Women Tri-County Friend
We understand that being pregnant can be traumatic and without adequate information and support, a person can feel desperate and seek abortion as a solution. We also recognize that an unexpected pregnancy or a teen pregnancy can and will affect the lives of many. Therefore, we offer services to those who find themselves in a crisis situation.
Options for Women Tri-County in Osceola is a volunteer organization. This means that we are non-profit and function with the help of volunteers who participate solely to help women and girls who are pregnant and need help or families who have small children and need financial assistance. This is our mission and purpose.
Volunteer counselors are trained through our program to help individuals understand all the options available to them so that they can make informed decisions. Counseling is done with love and confidentiality.
Ours is the only center in the tri-county area where girls can go for help and our number of clients increases every year. We cannot continue to minister to these women without your support.
If you are a member of the community who can help PLEASE do not delay! The women and families that we serve in this community need your help! And there are many ways in which you can be of assistance to them.
Please consider:
Monetary donations of any amount
Donations of YOUR TIME as a counselor
Donations of YOUR TIME as office help
Donations of YOUR TIME for fund raising events
Donations of YOUR TIME for PRAYER!!!
Donations of items on our wish list (call or come in for more about our 'wish list'
Please support us in this vital local ministry and help us to move forward in the future. Pledge today!
For Life!
How you can help:
We ask that you prayerfully consider partnering with us on a monthly basis. Monthly Donors are vital to this ministry.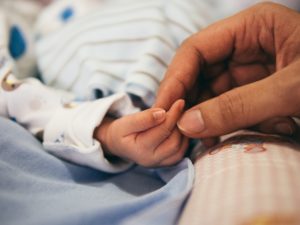 Each year, approximately 1 million pregnancies are terminated by abortion in the United States. Nearly 50% of pregnancies among American women are unintended. Of those women, 40% choose to have an abortion. At current rates, more than 43% of American women will have at least one abortion by the age of 45. 48% of women aged 15-44 who had abortions in the U.S. had at least one previous abortion. Of U.S. women having abortions:
56% are in their 20's;
67% have never been married;
61% have one or more children;
57% are economically disadvantaged; and
78% report a religious affiliation.
It has been reported that at risk women educated through counseling and ultrasound has resulted in 88% of them voicing the intent to carry their babies to term. Please help us to reach those girls and give them the opportunity to voice their intent to keep their babies.
We rely solely on the generous donations of our supporters. Please join us in the fight for life.
Prayer Support/Volunteers
We are in need of your constant prayer support. There are also many volunteer opportunities with the center.
Please contact us with any questions you may have.
You may help support the mission of Options for Women Tri-County with your financial contribution by clicking the donate button above. Any amount you give will be greatly appreciated!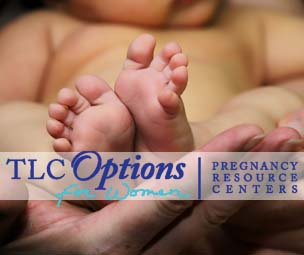 Online Giving
Your support saves lives.
We rely solely on the generous donations of our supporters. Please consider making a tax-deductible donation to Options for Women Tri-County.
Donations can be made online, or can be mailed to Options for Women Tri-County, P.O. Box 163, Osceola, WI 54020.
Sign up with iGive and support Options for Women-Tri-County at no cost to you! Every purchase made through iGive automatically gives back.